Who am I ?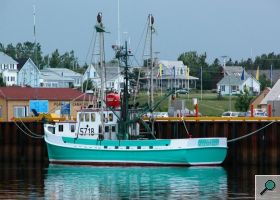 Simply put, I am Mathieu Mallet. I was raised in a small town in the north-eastern part of New-Brunswick: Saint-Simon. That town is a few minutes drive away from the city of Caraquet. The main industries of the region are fishin and tourism.
During my time at the local high-school, my interests were mostly in science and technology. I was involved in various clubs, including the school journal, the chess club and the trivia game club. I graduated from the Louis-Maillous high-school in 1999, after which I moved to Ottawa to pursue post-secondary studies.
At the University of Ottawa, I begun a baccalaureate degree in Computer Engineering with Cooperative Education option. Since the semesters would alternate between courses and work terms, the program took four years and a half to complete. I was awarded a few admission scholarships, including the Nortel Networks scholarship and the academic excellence award. Even though my studies are now complete, I remain in Ottawa as I think the job opportunities here are better than in the Maritimes.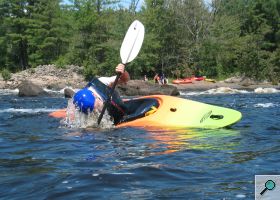 Ever since I started going to university on roller-blades instead of by bus, I have been an avid practitioner of the sport. During summers, I do a minimum of 45 minutes of it every day. I also do some cycling from time to time as well as some kayaking. During winters, I play in-doors floor hockey weekly.
In my free time, I enjoy both playing and developing video games. While I was in university, I worked on the Tactical-Ops mod for which I created a few maps and a single player mission pack. I have also created a mod for the Xbox console which allows the user to power-up his console using a remote control. You can learn more about my projects from the page of the same name.
Last updated on February 14, 2005